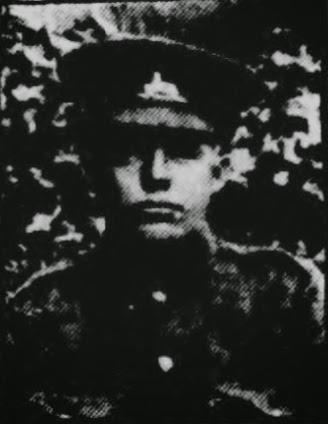 On 24th November we remembered Morton man, Thomas Fowler who was killed on this day 100 years ago on the foreign shores of Gallipoli.
Thomas was born in Morton in the summer of 1892 to Edward John Fowler (Morton) and his wife Ann Booth of Haconby.
Thomas was their 6th child and eventually they had 14 children in total (although one had died before 1911), the last Ida being born in 1907.
In 1911 thomas was living with his parents, in a home with 7 children and one grandchild. Thomas at this time was working as a farm labourer, the same occupation as his father and some brothers.
By 1915 many Morton lads had joined the army and Thomas along with another 6 lads all left on Friday 15th January for their respective postings, Thomas' being with the 6th Battalion Lincolnshire regiment.
After his training Thomas and his Battalion arrived in Gallipoli on the 22nd September 1915 as part of a reinforcement of men to replace those that the 6th Lincolnshire had lost at Sulva Bay and attempts to push forward following the initial battles in August.
The war for the 6th Lincolnshires became one of trenches, sniping, bombing and patrols, although the biggest threat to their existence was dysentery due to the conditions and lack of fresh water.
Thomas Fowler died on the 24th November 1915, his parents receiving a letter stating that he was killed by a gunshot wound to the shoulder. He was buried at sea and is commemorated on the Helles Memorial, Gallipoli.