Research into the War Memorial of Threekingham, Lincolnshire
The following soldiers lost their lives in the Great War 1914-1918 and appear on a memorial tablet in St Peter's Church in Threekingham.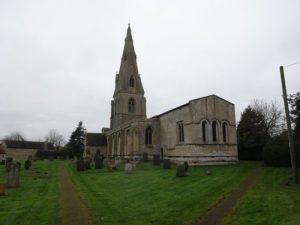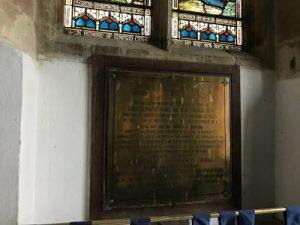 TO THE GLORY OF GOD AND IN LOVING MEMORY OF
LIEUTENANT NOEL HENRY CRAGG, R.N.
WHO WAS KILLED IN ACTION ON SEPT 20TH 1915, AGED 22 YEARS,
BY SHELL FIRE AT NIEUPORT, BELGIUM WHILE IN CHARGE OF A
NAVAL GUN, AND WAS BURIED AT DUNKIRK.
WHEN SERVING ON H.M.S. KING EDWARD VII HE WAS PUBLICLY THANKED BY
ADMIRAL SIR LEWIS BAYLEY AND NOTED BY THE ADMIRALTY FOR SAVING LIFE AT SEA.
AS SUB-LIEUT ON H.M.S. HIND T.B.D. HE TOOK PART IN THE BATTLE OF HELIGOLAND BIGHT
AND THE CUXHAVEN RAID, HE WAS MENTIONED IN SIR JOHN FRENCH'S DESPATCHES
FOR GALLANT AND DISTIGUISHED CONDUCT IN THE FIELD.
ALSO TO THE FOND MEMORY OF
LIEUTENANT JOHN FRANCIS CRAGG
8TH BATT, LINCOLNSHIRE REGIMENT.
KILLED IN ACTION AT THE BATTLE OF FRICOURT ON JULY 1ST 1916, AGED 28 YEARS.
HE WAS WOUNDED AT THE BATTLE OF LOOS ON SEPT 25TH 1915 AND AGAIN
BY SHELL FIRE IN MARCH 1916, WHILE SERVING IN THE TRENCHES.
DECORUM EST PRO PATRIA MORI.