Biography of Tom Hutchins (13476)
6th Battalion Lincolnshire Regiment
Died 7th August 1915
Soldier
Name: Tom Hutchins
Date of birth: 1890
Place of Birth: Haconby, Lincolnshire, England
Date of Birth registration: July – September 1890
Place of Birth Registration: Bourne, Lincolnshire, England
Father
Name: Thomas William Hutchins
DOB: 1859
Place of Birth: Rippingale, Lincolnshire, England
Occupation: Bricklayer
Mother
Name: Sophia Ellis
DOB: 1860
Place Of Birth: Haconby, Lincolnshire, England
Marriage: 1889 Bourne District
Siblings: (Name), (DOB), (POB)
Tom Hutchins, 1890, Haconby
Annie Huchins, 1893, Haconby
Clara Elizabeth Hutchins, 1896, Haconby
Ellis Hutchins, 1897, Haconby
Census
1901: Tom is living in the house of Great Uncle Thomas Bland along with his parents in Haconby.
1911: Tom is living in Haconby Fen with Hall Family as a Lodger. The census gives him an age of 20 and he is listed as a horseman on farm.
Relatives in services
Tom's cousins Robert Wand and Edward Ellis also fought and was killed in WW1. Robert and Edward can be found on our page dedicated to the Haconby War Memorial.
Marriage
No marriage for Tom has been found and because of his age we can assume that he never had the opportunity to marry.
Soldier's Died In The Great War
These records show that Private Tom Hutchins, 13476, 6th Battalion Lincolnshire Regiment was killed in action on 7th August 1915 in the Balkan Theatre.
Medals
The British Medal
The Victory Medal
The 15 Star
Memorials
UK:
Haconby, plaque in St Andrew's Church
Commonwealth War Graves Commission:
In Memory of Private Tom Hutchins, 13476, 6th Battalion Lincolnshire Regiment who died on 7 August 1915.
Remembered with Honour Helles Memorial
Panel Ref: 44 to 46

© The War Graves Photographic Project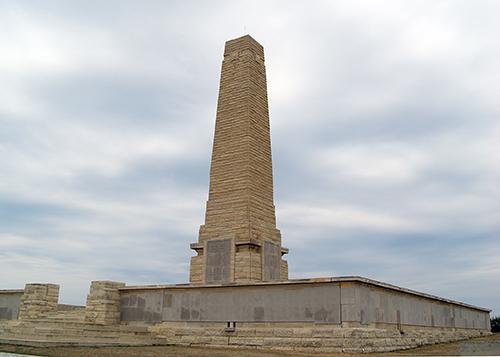 © The War Graves Photographic Project
Military Service Timeline: