On the 7th November we remembered Morton soldier Arthur Ashton who was killed this day in 1915.
Arthur Ashton was born in Dunsby, Lincolnshire to Cornelius Ashton, a cattleman on a farm and his wife Alice Boyfield. Cornelius was born in Morton and after his marriage to Alice Boyfield in 1891 lived there before moving to Dunsby.
By 1905 Arthur had lost both his parents and in 1911 was living in Morton with his Uncle Arthur Ashton, Aunt Kate and their children Bernard and Myra.
On the 4th September 1914 Arthur enlisted for the Territorial Force at Derby and at this point he was assigned to the 5th battalion Notts and Derby Regiment.
Upon mobilisation the 5th Battalion was moved to Harpenden and in November 1914 went on to Braintree for training.
By February 1915 the battalion was ready for action and moved to Southampton to be shipped to France, where they landed at Harve on the 25th February. The Battalion was part of the first complete territorial force to link up with the British Expeditionary Force.
On the 15th August 1915 Arthur Ashton was wounded in his right thigh and records show he was admitted at Abeele. By 22nd October 1915 Arthur was passed as fit for service and was sent back to duty.
On the 6th November 1915, the 5th Battalion Sherwood Foresters started a tour and took to the trenches on the right sub-sector of the front line, south of Richbourg-L'Avoue, setting up headquarters in Albert Road. Two companies were placed in the front line, one in support and one in reserve, a position they were to hold until being relieved on the 10th November.
Arthur saw his final action on the 7th of November 1915 when he was shot by a sniper and killed in action age 19.
More information can be found on the newly updated web page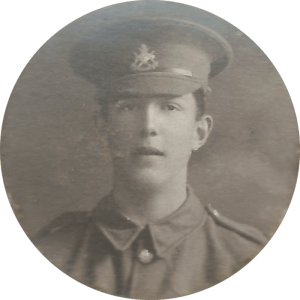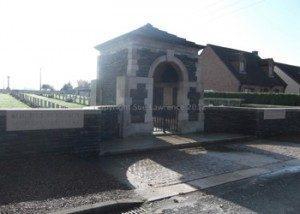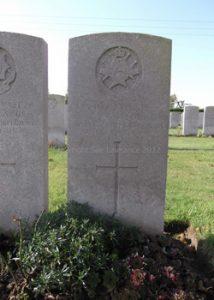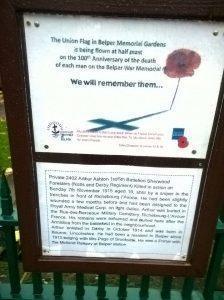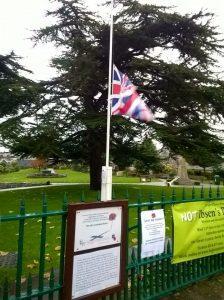 Flags were flown at half mast in Belper today as a mark of remembrance for Arthur Ashton