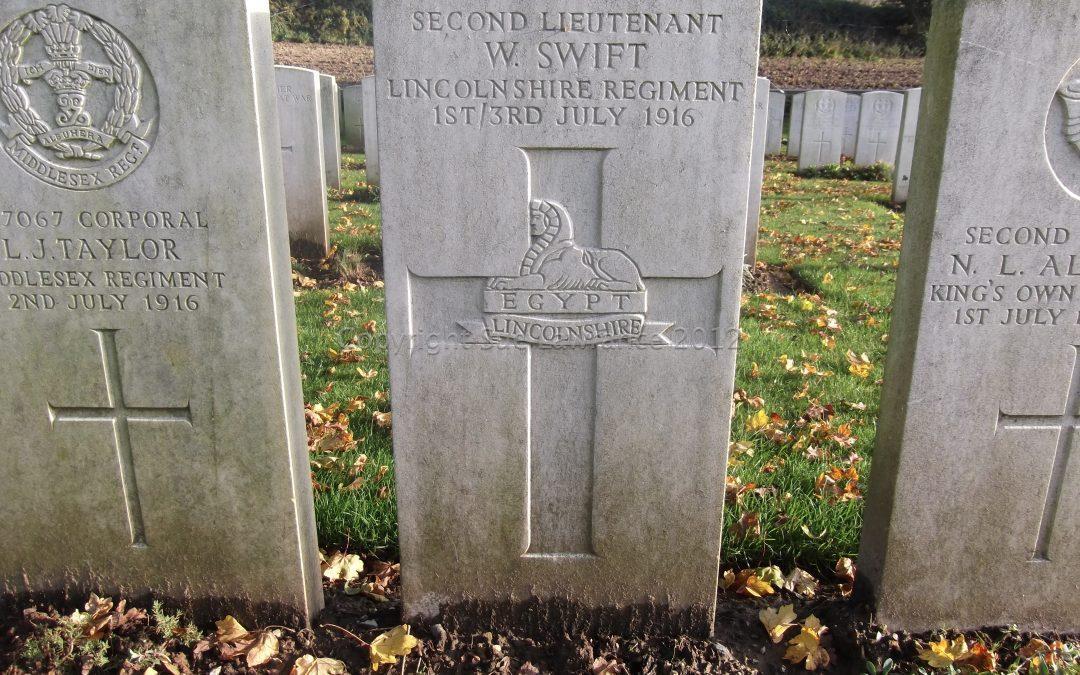 On this day 100 years ago a brave young man from Morton was killed in action on the first day of The Battle of the Somme.
2nd Lieutenant William Swift had been a pupil teacher at Bourne School, passed teacher training at Peterborough and gained entry into Cambridge before volunteering for the Army.
He was trained with the 8th Bn Lincolnshire Regiment and was posted with his Battalion to France.
More of the story of the 8th Lincolnshire's and William Swift can be found on his page on this site.
William Swift is buried at the Gordon Dump Cemetary at Orviliers-La-Boiselle, and remembered on the Morton War Memorial.