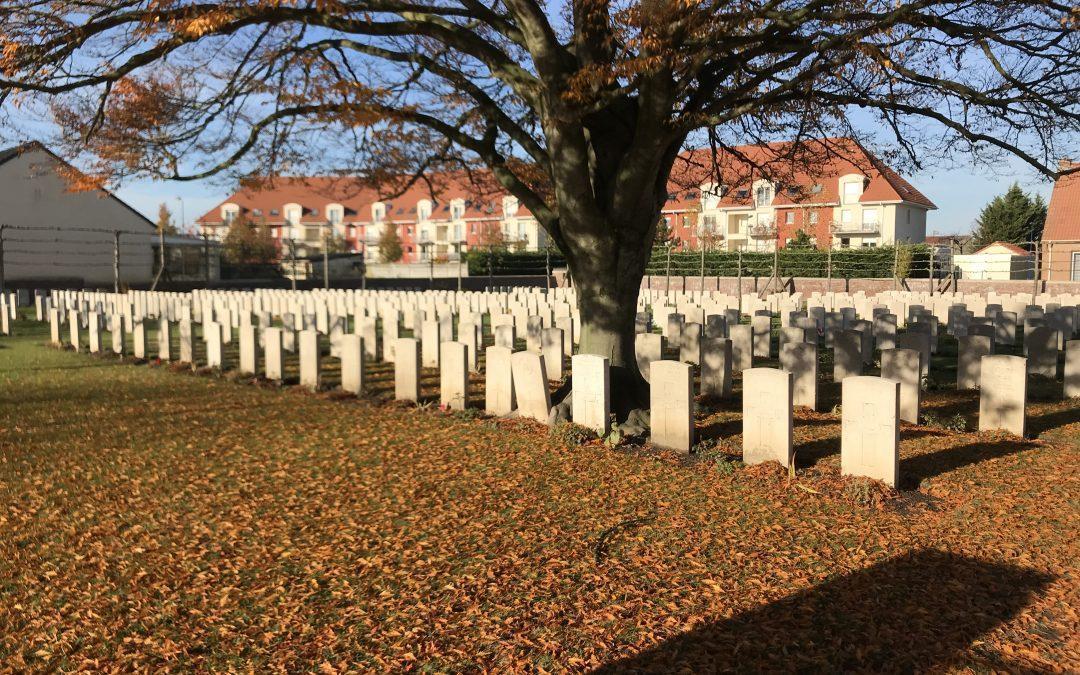 Maroc British Cemetery, Grenay
We found Four 5th Lincolnshire lads laying side by side in the November sunshine.
On the 25th April 1917 Victor Barsby of Bourne was killed. Only 5 days later on the 30th, George Inkly of Thurlby was killed along with George Freeman of Deeping st James and Sergeant David Kent born in Grimsby.
They lay together forever as comrades.
RIP
Percy Victor Barsby – Bourne – 25th April 1917 – 5th Bn Lincolnshire Regiment
George Inkley – Thurlby – 30th April 1915 – 5th Bn Lincolnshire Regiment