Biography of Lance Corporal Frank Baldock, (12905)
6th Battalion Lincolnshire Regiment
Died 9th August 1915
Soldier
Name: Frank Baldock
Date of birth: 1889
Place of Birth: Stickford, Lincolnshire, England
Date of Birth Registration: January – March 1889
Place of Birth Registration: Spilsby, Lincolnshire, England
Father
Name: Fred Baldock
DOB: 16th September 1862
Place of Birth: Old Bolingbroke, Lincolnshire, England
Occupation: Carpenter and miller
Mother
Name: Annie Hipkin
DOB: 22nd May 1868
Place Of Birth: Frithville, Lincolnshire, England
Marriage: 19th July 1888 Spilsby District
Siblings: (Name), (DOB), (POB)Frank Baldock, 1889, Stickford
Ivy Baldock, 1890, West Keal
Elsie Baldock, 1892, West Keal
John Thomas Baldock, 1894, West Keal
Fred Baldock, 1895, West Keal (Died 1896 age 1)
Harold Baldock, 1898, Bourne
Gordon Baldock, 1900, Bourne (Died 1905 age 5)
Doris Baldock, 1904, Bourne
Cyril Baldock, 1906, Bourne (Died 1911 age 5)
Edward Baldock, 1910, Bourne (Died 1910 age 0)
Plus 1 more name whose are unknown taken from the 1911 census
Census
1891: Frank is living with his parents in West Keal, Lincolnshire
1901: Frank is living with his parents in Bourne, Lincolnshire
1911: Frank is living with his parents in South Street, Bourne, Lincolnshire. The census gives him an age of 22 and he is listed as a miller
Relatives in services
Frank has two brothers Harold and John Thomas which also fought in WW1 but Harold was killed. Harold can be found on our page dedicated to the Bourne War Memorial.
Wife
Name: Alma Skeath
Date of birth: 1890
Place of Birth: Baston, Lincolnshire, England
Marriage
Date of Marriage: 1912
Place of Marriage: Bourne District, Lincolnshire
Children
Cyril Baldock, 1912, Bourne
Wife's parents
Father: Unknown
Mother: Caroline Skeath
Newspaper Mentions
Grantham Journal Saturday 5th October 1914
BOURNE
HEARTY SEND OFF FOR RECRUITS -On Monday morning a company of fifteen left Bourne Station to join the Lincoln Regiment of Lord Kitchener's Army. The company met at the recruiting station in West Street, and we escorted to the station by the Bourne Brass Band and a large number of the residents of the town. The names were:- Arthur Maxon, Fred W Savage, John Thos Baldock, Geo Sherwin, George Carver, Frank Baldock (married), H Cleary, W Herbert Bloodworth, Percy J Vickers, Walter Parker (married), Ernest Robinson, Harry Darnes (Bourne), Jos Smith, Walter Archer and Percy Cave (Witham-on-the Hill), the latter three being the result of a meeting at Witham-on-the-Hill on Sunday evening, addressed by Lord Kesteven and Lieut K. R. G. Fenwick and presided over by Col C Birch-Reynardson
Lincolnshire Echo Tuesday 14th September 1915
WOUNDED 6th LINCOLNS
Baldock, 12905 Lce,-Corpl. F.
Sheffield Daily Telegraph Tuesday 14th September 1915
WOUNDED
6th LINCOLNS
Baldock (12905), Lce.- Cpl. F.
Grantham Journal Saturday 23rd October 1915
PRISONER IN GERMANY. – During the week, Mr. Larkinson has received a communication from his son, Pte. Percy Larkinson, station that he is a prisoner in Germany.  It will be remembered that Pte. Larkinson and his brother, Pte. Frank Larkinson, were reported missing after one of the heavy engagements.  Rumours of all kinds have been current since that date as to the two brothers, and fears were entertained last week-end that one of the reports that both were killed was too true.  Thw welcome news that one of the lads is safe has come at a most opportune time, and has been gladly received by the many friends of the boy.  Nothing has so far been heard of the other brother; nor of Pte. Frank Baldock, who was reported wounded some months ago, that being the only intimation yet received.
The Standard Monday November 15th 1915
Previously Reported Wounded, now Reported Missing.
LINCOLN REGT.
Baldock, 12905 L.-Cpl. F
Grantham Journal Saturday 22nd January 1916
THE "NAVAL" – When the ill fated "Natal" went down there was considerable anxiety as to the fate of Harold Baldock, a Bourne lad, who had just been transferred to the ship.  His name had not appeared amongst the lists and the fear was entertained that the young man must have perished.  This has proved true, for on Saturday an official

notification reached his home that he had gone down with the vessel.  Only a fortnight before the "Natal" was sunk, young Baldock was at home on leave, and at that time had no idea that he would form part of the crew of the vessel; he had in fact, received instructions to join another boat, and was only transferred at the last minute to the "Natal".  The sympathy of all classes goes out to Mr. and Mrs Baldock and the members of the family in their sad bereavement, intensified by the fact that another son, Pte. Frank Baldock, has been missing for several months, no tidings have been heard of him since he took park in one of the early engagements in the Dardanelles.
Soldier's Died In The Great War
These records show that Frank Baldock, 12905, 6th Battalion Lincolnshire Regiment was killed in action on 9th August 1915 in the Balkan Theatre.
Pension Records
Effects Left Too
Medals
The British Medal
The Victory Medal
The 15 Star
Memorials
UK:
Bourne, Roll of Honour in Bourne Abbey Church
Bourne War Memorial in the Memorial Gardens
Commonwealth War Graves Commission:
In memory of Lance Corporal Frank Baldock, 12905, 6th Battalion, Lincolnshire Regiment who died on 9 August 1915.
Remembered with honour, Helles Memorial.
Panel 45 to 47.

© The War Graves Photographic Project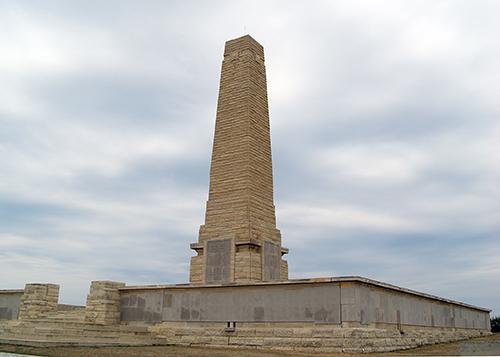 © The War Graves Photographic Project
Military Service Timeline
This is ongoing research and will be posted when completed
Sources
WW1 Soldier's Records (www.ancestry.co.uk)
British Newspaper Archive.
Fold 3
Find My Past
Genealogist
Forces War Records
British Army Service Numbers
War Gratuity Calculator
Commonwealth War Graves Commission
National Archives – Battalion War Diaries
General Registry Office
The War Graves Photographic Project