Biography of Rifleman John Henry Heathcote Bradley (86421)
7th Battalion, West Yorkshire Regiment (Prince of Wales's Own)
Died 21st November 1918
Soldier
Name: John Henry Heathcote Bradley
Date of birth: 3rd April 1900
Place of Birth: Folkingham, Lincolnshire, England
Date of Birth Registration: April – June 1900
Place of Birth Registration: Bourne, Lincolnshire, England
Father
Name: Cuthbert Edward Bradley
DOB: 2 April 1861
Place of Birth: Denton, Huntingdon, England
Occupation: Artist
Mother
Name: Lucy Elizabeth Heathcote
DOB: 8th October 1861
Place Of Birth: Lenton, Lincolnshire, England
Marriage: 1895 Sleaford District
Siblings: (Name), (DOB), (POB)
Cuthbert Thomas Heathcote Bradley, 1898, Folkingham
John Henry Heathcote Bradley, 1900, Folkingham
Census
1901: John is living with his parents at The Lodge, Folkingham, Lincolnshire.
1911: John is living with his parents at Market Place, Folkingham, Lincolnshire. The census gives him an age of 11.
Relatives in services
John's brother Cuthbert also in WW1.
Marriage
No marriage for John has been found and because of his age we can assume that he never had the opportunity to marry.
Family Stories and Tales
John's Grandfather Edward Bradley was a clergyman and a novelist (writing under the pseudonym of Cuthbert Bede)
Newspaper Mentions
Grantham Journal Saturday 30th November 1930
FOLKINGHAM
DEATH OF MR. J. H. H. BRADLAY – Mr. and Mrs. Cuthbert Bradley received the sad intelligence from the War Office of the death of their younger son, John Henry Heathcote, 7th Res. W. Yorks. Regt., which resulted from pneumonia, at Finnis Camp, Bally Shannon, co. Donegal, on the 21st inst.  Cut down in the flower of youth at the tender age of 18 years and 8 months, he had made every endeavour to quality for the Flying Service, after leaving Oakham School O.T.C., and joined up at Lincoln as recently as the 9th inst.  The body was sent home from Ireland under escort, wrapped in the Union Jack, to be laid to rest under the shadow of the glorious tower of Folkingham Church, where it was his delight to help to ring the beautiful peal of bells.  Welcome sympathy from the whole district greatly comforted the bereaved family.
Soldier's Died In The Great War
Pension Records
Effects Left To
Memorials
UK:
Folkingham, Roll of Honour in St Andrews Church
Oakham School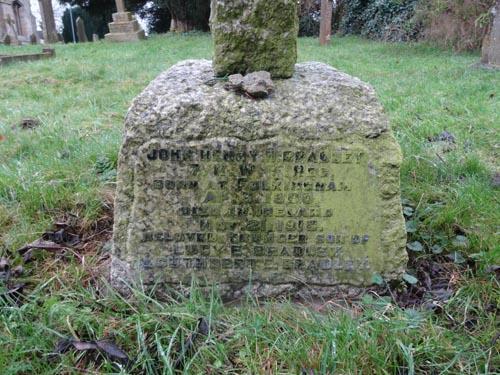 © Picture taken by South Lincolnshire War Memorials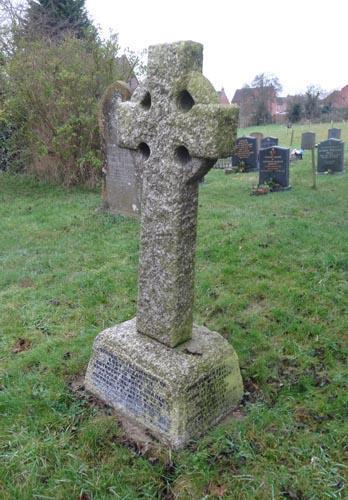 © Picture taken by South Lincolnshire War Memorials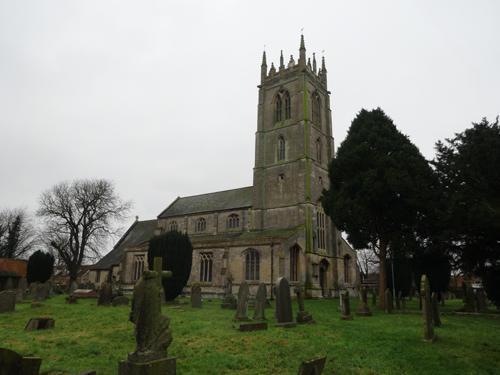 © Picture taken by South Lincolnshire War Memorials
Military Service Timeline
Deemed to have been enlisted 18th April 1918
Called up for service 8th November 1918
Enlisted in Lincoln on 8th November 1918
Died of Pneumonia on the 21st November 1918 in Finnis Camp, Bally Shannon, co Donegal, Ireland
This is ongoing research and will be posted when completed
Sources
WW1 Soldier's Records (www.ancestry.co.uk)
British Newspaper Archive.
Fold 3
Find My Past
Genealogist
Forces War Records
British Army Service Numbers
War Gratuity Calculator
Commonwealth War Graves Commission
National Archives – Battalion War Diaries
General Registry Office