Biography of Gunner Percy Edward Stevenson (544310)
Labour Corps
Formerly  89961 Royal Garrison Artillery Regiment
Died 1st December 1918
Soldier
Name: Percy Edward Stevenson
Date of birth: 1897
Place of Birth: Bourne, Lincolnshire, England
Date of Birth Registration: April – June 1897
Place of Birth Registration: Bourne, Lincolnshire, England
Father
Name: Richard Beaver Stevenson
DOB: 1867
Place of Birth: Bourne, Lincolnshire, England
Occupation: Butcher
Mother
Name: Elizabeth Esther Porter
DOB: 1866
Place Of Birth: Bourne, Lincolnshire, England
Marriage: 1895 Bourne District
Siblings: (Name), (DOB), (POB)
Percy Edward Stevenson, 1897, Bourne
Census
1901: Percy is living with his parents in his grandfather's house at 19 Abbey Road, Bourne, Lincolnshire
1911: Percy is living with his parents in Bourne, Lincolnshire. The census gives him an age of 13 and he is listed as still being at school.
Marriage
No marriage for Percy has been found and because of his age we can assume that he never had the opportunity to marry.
Newspaper Mentions
Grantham Journal Saturday 7th December 1918
THE INFLUENZA EPIDEMIC at Bourne claims yet another victim, in the person of Pte. Percy Ed. Stevenson, son of Mr. and Mrs. Richard Stevenson, North Road.  Deceased was taken ill about a fortnight ago with influenza, which developed into pneumonia, to which he succumbed on Sunday last.  Deceased had been in the Army since attaining the age of 18.  He was gassed whilst on active service and in hospital some time, after which he was working on the land in the neighbourhood of Bourne.  Deceased was only child and the deepest sympathy is expressed to the parents. The funeral took place at Bourne Cemetery, on Wednesday, the Rev. H. G. Drake officiating.
Soldier's Died In The Great War
Pension Records
Effects Left To
Medals
The British Medal
The Victory Medal
Memorials
UK:
Bourne, Roll of Honour in Bourne Abbey Church
Bourne War Memorial in the Memorial Gardens
Commonwealth War Graves Commission:
In memory of Gunner Percy Edward Stevenson, 89961, Labour Corps who died on 1 December 1918
Remembered with honour, Bourne Cemetery
Grave 70.22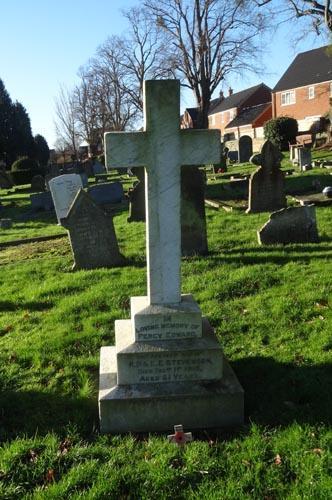 © Picture taken by South Lincolnshire War Memorials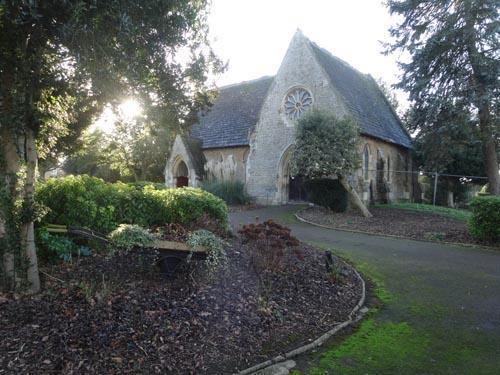 © Picture taken by South Lincolnshire War Memorials
Military Service Timeline
This is ongoing research and will be posted when completed
Sources
WW1 Soldier's Records (www.ancestry.co.uk)
British Newspaper Archive.
Fold 3
Find My Past
Genealogist
Forces War Records
British Army Service Numbers
War Gratuity Calculator
Commonwealth War Graves Commission
National Archives – Battalion War Diaries
General Registry Office