Biography of Private Ewart Blake Carvath (290422)
31st Battalion (Duke of Cambridge own) Middlesex Regiment
Also 2024 Middlesex Regiment
Att: 2nd Norfolk Regiment
Died 19th October 1916
Soldier
Name: Ewart Blake Carvath
Date of birth: 1887
Place of Birth: Modbury, Devon, England
Date of Birth Registration: October – December 1887
Place of Birth Registration: Kingsbridge, Devon, England
Father
Name: James Carvath
DOB: 1855
Place of Birth: Helland, Cornwall, England
Occupation: Baptist Minister
Mother
Name: Florence Marshall Blake
DOB: 1861
Place Of Birth: Devonport, Devon, England
Marriage: 1881 Bedminster District
Siblings: (Name), (DOB), (POB)
Lilian Annie Carvath, 1883 Brighton
Herbert James Carvath, 1885, Bideford
Ewart Black Carvath, 1887, Modbury
Gladys Evangeline Carvath, 1889, Modbury
Kenneth Carvath, 1892, Willingham (Died 1892)
Marjorie Elaine Carvath, 1893, Willingham
Roy Few Carvath, 1896, Willingha

Alec BernardCarvath, 1901, Bourne (Died 1902 6 Months)
Census
1891: Ewart is living with his mother in his grandmothers house at Grange Ville, Eltham, London.
1901: Ewart is living with his parents in North Road, Bourne, Lincolnshire.
1911: Ewart is living with the Buckles family at 49 Redcross Street, Grantham, Lincolnshire. The census gives him an age of 23 and he is listed as a drapers assistant.
Marriage
No marriage for Ewart has been found and because of his age we can assume that he never had the opportunity to marry.
Soldier's Died In The Great War
These records show that Private Ewart Carvath, T.F.290422, 1st/10th (T.F.) Battalion, Duke of Cambridge's Own (Middlesex) Regiment was killed in action on 31st October 1916 in the Asiatic Theatres
Pension Records
Effects Left To
Medals
The British Medal
The Victory Medal
The 15 Star
Memorials
UK:
Bourne, Roll of Honour in Bourne Abbey Church
Bourne War Memorial in the Memorial Gardens
Commonwealth War Graves Commission:
In memory of Private Ewart Carveth, TF/290422, 1st/10th Bn., Middlesex Regiment who died on 31 October 1916
Remembered with honour, Basra Memorial
Panel 30 and 64.

© The War Graves Photographic Project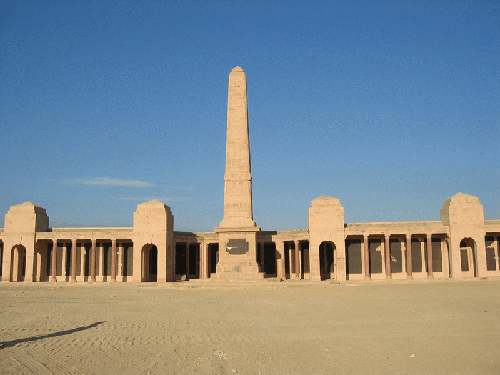 Military Service Timeline
Enlisted at Stamford brook Lodge on the 11th August 1914
Joined 10th Middlesex on the 11th August 1914
Posted (Attd) 2nd Norfolks 12th May 1915
Died in the 1st/10th Middlesex whilst a prisoner of war October 1916. Cause not stated.
This is ongoing research and will be posted when completed
Sources
WW1 Soldier's Records (www.ancestry.co.uk)
British Newspaper Archive.
Fold 3
Find My Past
Genealogist
Forces War Records
British Army Service Numbers
War Gratuity Calculator
Commonwealth War Graves Commission
National Archives – Battalion War Diaries
General Registry Office
The War Graves Photographic Project