Biography of Private Ernest Plowright (608)
6th Battalion, Lincolnshire Regiment
Formerly in the 1st, 2nd and 10th Lincs
Died 6th November 1918
Soldier
Name: Ernest Plowright
Date of birth: 1895
Place of Birth: Aslackby, Lincolnshire, England
Date of Birth Registration: April – June 1895
Place of Birth Registration: Bourne, Lincolnshire, England
Father
Name: John William Plowright
DOB: 1868
Place of Birth: Langtoft, Lincolnshire, England
Occupation: Carpenter on farm
Mother
Name: Sarah Elizabeth Christian
DOB: 1872
Place Of Birth: Scopwick, Lincolnshire, England
Marriage: 19 February 1893 Scopwick, Lincolnshire, England
Siblings: (Name), (DOB), (POB)
Emma Plowright Christian, 1891, Scopwick
James William Plowright, 1893, Scopwick
Ernest Plowright, 1895, Aslackby
James William Plowright, 1896, Aslackby
Florence A Plowright, 1902, Aslackby
Edith Plowright, 1903, Aslackby
John Robert Plowright, 1907, Aslackby
Dorothy Plowright, 1916, Aslackby
Census
1901: Ernest is living with his parents in Aslackby, Lincolnshire
1911: Ernest is living with his parents in Aslackby, Lincolnshire
Wife
Name: Edith Porter
Date of birth: 1895
Place of Birth: Corby, Lincolnshire, England
Marriage
Date of Marriage: 10th September 1918
Place of Marriage: Corby Glen, Lincolnshire, England
Children
Albert Ernest Westerdale, 1915, Morton nr Bourne
Wife's parents
Father: Edward Porter
Mother: Eliza Emily Marriott
Newspaper Mentions
LincolnshireEcho Friday 16th July 1915
LINCOLNSHIRE DAY BY DAY
THe total number of recruits from Aslackby now number 27.  B. Ellis is invalided in a hosptial at Diss with a serious injury to his knee.  Sergeant Gray and Ernest Plowright has been discharged from hospital and returned again to their company.
Sheffield Daily Telegraph Thursday 5th April 1917
WOUNDED
LINCOLNS
Plowright (608), E. (Folkingham)
Grantham Journal Saturday 14th December 1918
Aslackby
The sad news has reached Aslackby that Private Ernest Plowright was killed on Nov 4th and Gnr Herbert Gubbings on Nov 6th. Much sympathy is felt with their bereaved parents. Plowright was sleeping in a barn with his mates and he went outside at 11pm to attend to the horses. At that moment he was struck by shell and fatally wounded. His older brother, William has been missing for seven months and it is thought that he is a prisoner. Gubbins had been home on leave and was in the best of health and spirits on his return to France and his parents who live at Graby were expecting him home again shortly. It is understood that he was in the trenches when he received mortal wound from a shell.
The Weekly Calualty List Tuesday January 28th 1919
KILLED
Plowright 608 E., (Grantham)
Grantham Journal Saturday 1 November 1919
In Memoriam
PLOWRIGHT – In kind remembrance of Pte E Plowright who was killed in action Nov 4th 1918
Greater love hath no man than this – that he lay down his life for his friends.

From his Pal Joe Jackson (Bourne)

PLOWRIGHT – In living and affectional remembrance of my dear husband Pte Ernest Plowright killed in action November 5th 1918.

What would I give his hand to clasp,
His patient face to see,
To bear his voice, see his welcome smile,
That meant so much to me?

I love him in the years gone by-
True love death cannot sever;
If life is past, mu love shall last,
For ever and for ever.

From his sorrowing wife and son (Ernest)- Corby
Soldier's Died In The Great War
These records show that Private Ernest Plowright, 608, 6th Btn, Lincolnshire Regiment was killed in action on 6th November 1918 in the Western European Theatre in France and Flanders.
Pension Records
Effects Left Too
Medals
The British Medal
The Victory Medal
Memorials
UK:
Aslackby, plaque in St James' Church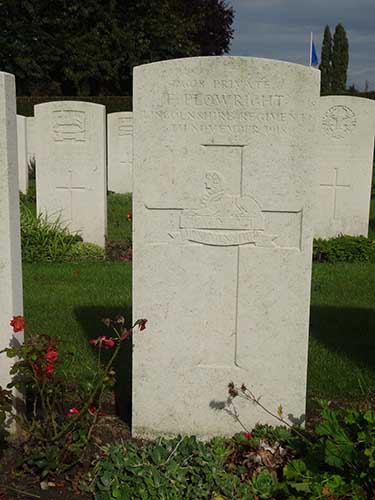 © Picture taken by South Lincolnshire War Memorials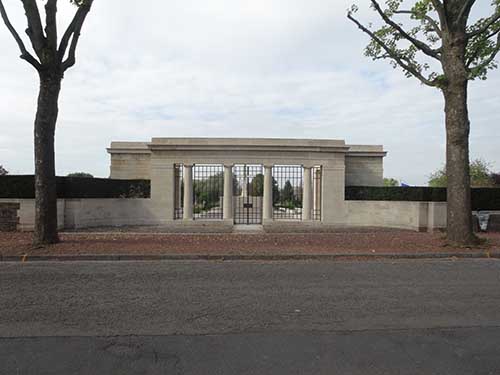 © Picture taken by South Lincolnshire War Memorials
Military Service Timeline
Enlisted in Bourne
Killed in action
This is ongoing research and will be posted when completed
Sources
WW1 Soldier's Records (www.ancestry.co.uk)
British Newspaper Archive.
Fold 3
Find My Past
Genealogist
Forces War Records
British Army Service Numbers
War Gratuity Calculator
Commonwealth War Graves Commission
National Archives – Battalion War Diaries
General Registry Office