Biography of Serjeant William Scotney (William Scotney Handford) (29330)
17th Battalion, Sherwood Foresters (Notts and Derby Regiment)
Died 3rd September 1916
Soldier
Name: William Scotney born William Scotney Handford
Date of birth: 1882
Place of Birth: Morton, Lincolnshire, England
Date of Birth registration: April – June 1882
Place of Birth Registration: Bourne, Lincolnshire, England
Father
Name: Dan Pope Scotney
DOB: 1860
Place of Birth: Bourne, Lincolnshire, England
Occupation: Bricklayer
Mother
Name: Francis Susannah Elizabeth Handford
DOB: 1860
Place Of Birth: Morton, Lincolnshire, England
Marriage: 1883 Bourne District
Siblings: (Name), (DOB), (POB)
William Scotney Handford, 1882, Morton
Dan Scotney, 1884, Bourne
Jessie Scotney, 1886, Bourne
Elizabeth Alice Scotney, 1889, Bourne
Eliza Scotney, 1892, Edenham
Jazez Ernest Scotney, 1893, Edenham
Harry Scotney, 1894, Bourne
Joseph Thomas Scotney, 1897, Bourne
Charles Scotney, 1901, Bourne
Census
1891: William is living with his parents in Edenham
1901: William can not be found as of yet
1911: William is living in Orston with his wife Sarah Ellen. The census gives him an age of 29 and he is listed as a bricklayer.
Relatives in services
William's cousin Harold Handford also fought and was killed in WW1. Harold can be found on our page dedicated to the Morton War Memorial.
Wife
Name: Sarah Ellen Baker
Date of birth: 1881
Place of Birth: Orston, Nottinghamshire
Marriage
Date of Marriage: July-Sept 1908
Place of Marriage: Bingham District
Parents
Father: William Baker
Mother: Sarah Ann Kirk or Pillatt
Soldier's Died In The Great War
These records show that Serjeant William Scotney, 29330, 17th Battalion, Sherwood Foresters (Notts and Derby Regiment) was killed in action on 3rd September 1916 in the Western European Theatre in France and Flanders.
Medals
The British Medal
The Victory Medal
Memorials
UK:
Orston,

Roll of Honour in St mary's Church
Commonwealth War Graves Commission:
In Memory of Serjeant William Scotney, 29330, 17th Battalion, Sherwood Foresters (Notts and Derby Regiment) who died on 3 September 1916 Age 34
Son of Dan and Elizabeth Scotney, of Orston; Husband of Sarah Ellen Scotney, of Chapel St, Orston, Nottingham
Remembered with Honour, Thiepval Memorial
Panel Ref: Pier and Face 10C 10D and 11A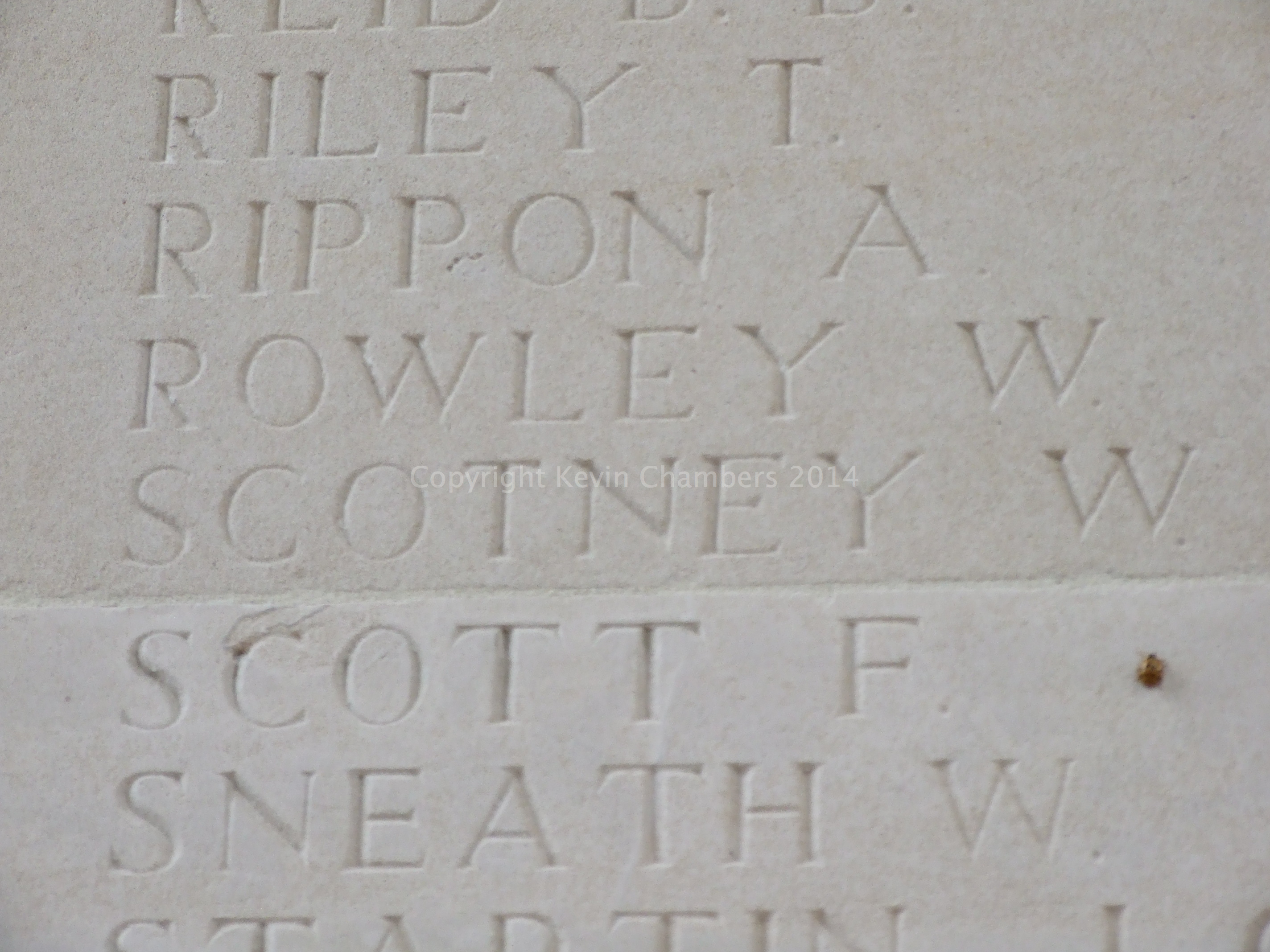 © Picture taken by South Lincolnshire War Memorials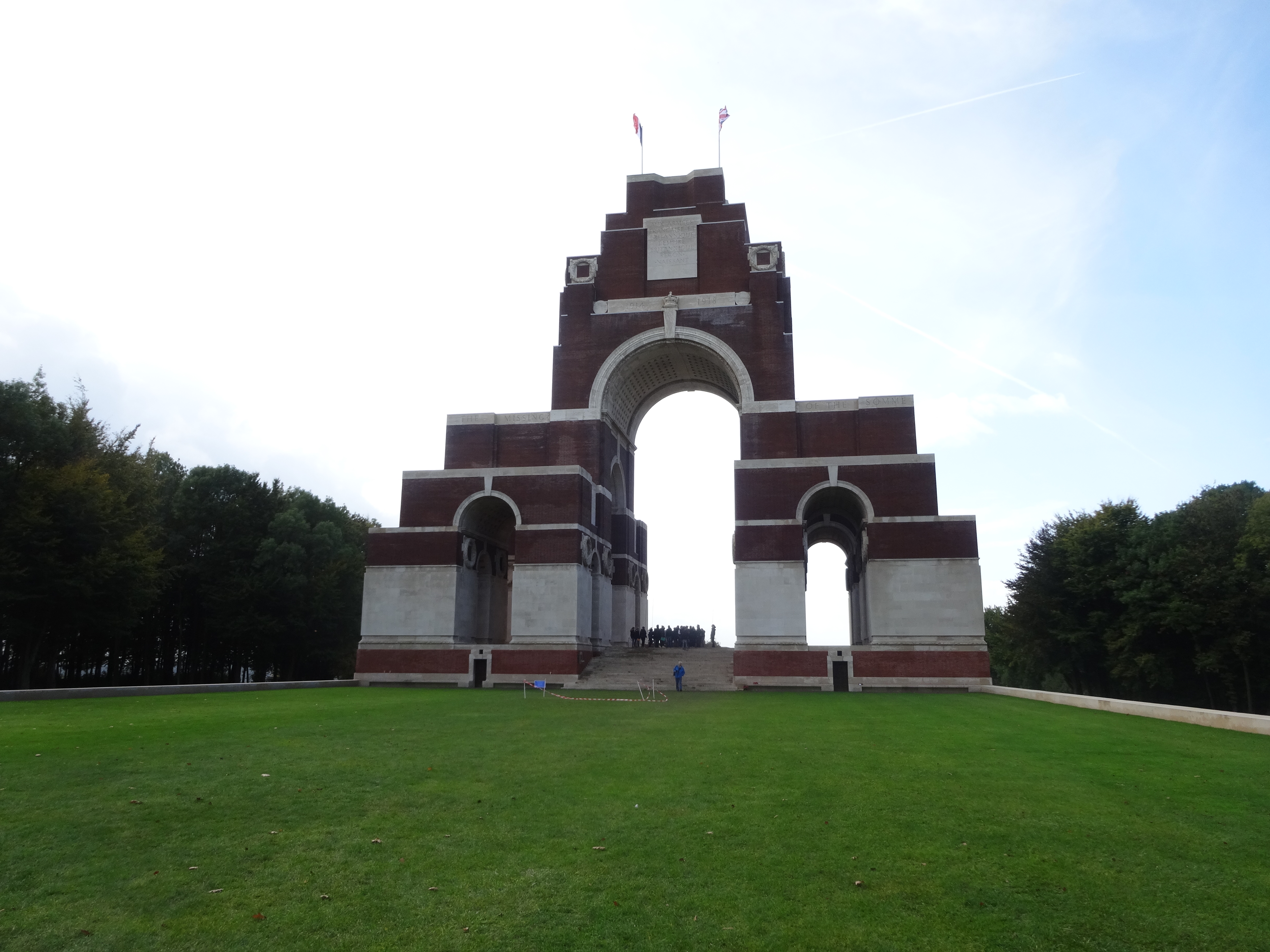 © Picture taken by South Lincolnshire War Memorials
Military Service Timeline: