Biography of Second Lieutenant George Henry Rudkin M.C.
21st Battalion Machine Gun Corps Regiment
Formerly 1795 Lincolnshire Yeomanry
Died 28th October 1918
Soldier
Name: George Henry Rudkin
Date of birth: 1885
Place of Birth: Hanby, Lincolnshire, England
Date of Birth Registration: July – September 1885
Place of Birth Registration: Grantham, Lincolnshire, England
Father
Name: James Rudkin
DOB: 1854
Place of Birth: Hanby, Lincolnshire, England
Occupation: Farmer and grazier
Mother
Name: Annie Henshaw
DOB: 1848
Place Of Birth: Liverpool, Lancashire
Marriage: 19th October 1880 St Saviour, Liverpool, Lancashire
Siblings: (Name), (DOB), (POB)
Mary Elizabeth Rudkin, 1881, Hanby
Emily Claudine Rudkin, 1883, Hanby
Annie Ruth Rudkin, 1884, Hanby
George Henry Rudkin, 1885, Hanby
James Algernon Rudkin, 1888, Hanby
Ernest Rudkin, 1890, Hanby
Ellen Henshaw Rudkin, 1891, Hanby
Florence Agnes Rudkin, 1894, Hanby
Census
1891: George is living with his parents at The Farm, Lenton, Lincolnshire.
1901: George is living with his parents in Braceby Road, Lento with Hanby, Lincolnshire. The census gives him an age of 15 and he is listed as a farmer's son.
1911: George is living by himself at Keisby, Lincolnshire. The census gives him an age of 25 and he is listed as a farmer.
Wife
Name: Ethel Henrietta Hutchinson
Date of birth: 1893
Place of Birth: Willoughton, Lincolnshire, England
Marriage
Date of Marriage: 1917
Place of Marriage: Sleaford District
Wife's parents
Father: Richard Hutchinson
Mother: Ethel Pickhall
Newspaper Mentions
Grantham Journal Saturday 12th October 1918
Second-Lieut. G.H. Rudkin, M.G.C., eldest son of Mr. James Rudkin, the Manor House, Folkingham, has been awarded the Military Cross, under circumstances officially reported as follows:- "He fought his guns with great courage and initiative during a critical period of an enemy attack under heavy artillery fire and set a magnificent example to his men in staying to the last and covering the withdrawal of the infantry." Second-Lieut. Rudkin's many friends will warmly congratulate him on the distinction he had earned.
Lincolnshire Echo Monday 14th October 1918
Sec-Lieut. G. H. Rudkin (M.G.C.), eldest son of Mr. J. Rudkin of Folkingham and well known in Belvoir Hunt circles has won the Military Cross.
Grantham Journal Saturday 2nd November 1918
DEATHS
RUDKIN – On the 28th October, at Manor House, Folikingam, Ann, the wife of James Rudkin, aged 69 years
RUDKIN – On the 28th October, at the 4th Northern General Hospital, Lincoln, Second-Lieut. George Henry Ridkin, M.C. (Machine Gun Corps), eldest son of James and the late Ann Rudkin, of Folkingham, age 33 years.
FOLKINGHAM
SAD NEWS – Many inhabitants of Folkingham and district were plonged in grief when the sad news became known of the death of Mrs. Rudkin at the Manor House, followed shortly after by that of her son, Lieut. George Rudkin. Mrs Rudkin who had for some time been in failing health, was unable to bear the suspense of her son's illness and passed peacefully away. Lieut. Rudkin joined uo in September 1914, in the Lincolnshire Yeomanry, and was aboard the Mercian when the transport was shelled. He served 14 months in Egypt, and was gazetted in 1917 to the Machine Gun Corps. He went to France, and won his M.C. in the retirement of the 21st March. Invalided home in April, he had been in hospital ever since and died on Oct. 28th in his 33rd year, from pneumonia, following influenza. By his death we lose a most promising and respected officer. In civil life he was a keen agriculturist, and was ever ready to assist his neighbours. His genial presence amongst us will be sorely missed, and the sympathy of the whole district goes out to the bereaved wife and father and family.
THE SINCERE SYMPATHY of the inhabitants is expressed to Mr. James Rudkin upon the great and sudden loss by death of his wife and eldest son, within only a few hours of each other. Lieut. Rudkin had resided at Hanby practically the whole of his life and the family were most highly respected. Mr George, as he was usually spoken of, was a most useful and prominent member of the Church choir, and gained the regard of most people with whom he came in contact.
Soldier's Died In The Great War
These records show that Second Lieutenant G H Rudkin, MC, 21st Bn Machine Gun Corps who died on 28th October 1918.
Pension Records
Effects Left To
Medals
The British Medal
The Victory Medal
The 15 Star
Military Cross
Memorials
UK:
Folkingham, Roll of Honour in St Andrew's Church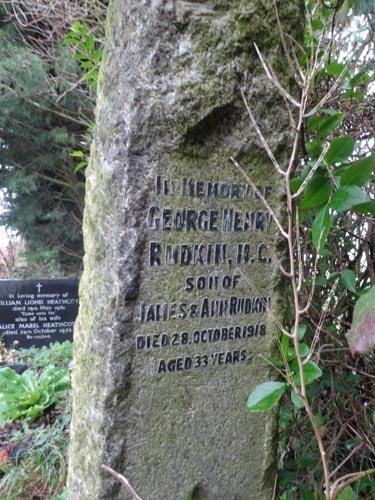 © Picture taken by South Lincolnshire War Memorials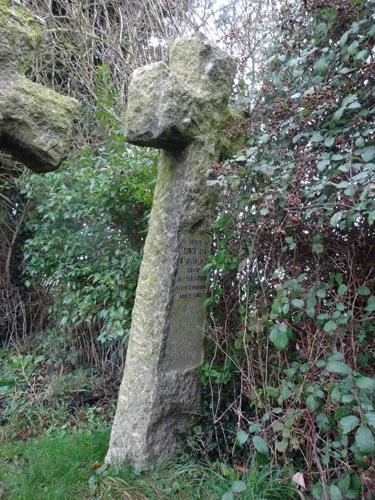 © Picture taken by South Lincolnshire War Memorials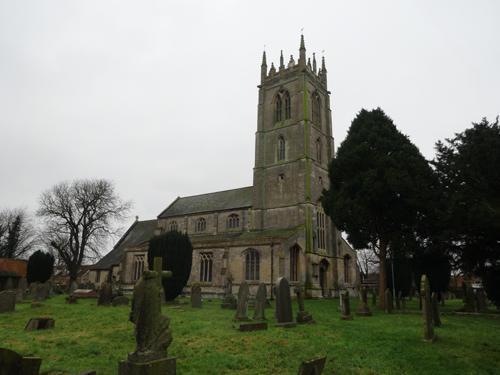 © Picture taken by South Lincolnshire War Memorials
Military Service Timeline
Joined Lincolnshire Yeomanry September 1914
Gazetted to Machine Gun Corps in 1917
Died of pneumonia
This is ongoing research and will be posted when completed
Sources
WW1 Soldier's Records (www.ancestry.co.uk)
British Newspaper Archive.
Fold 3
Find My Past
Genealogist
Forces War Records
British Army Service Numbers
War Gratuity Calculator
Commonwealth War Graves Commission
National Archives – Battalion War Diaries
General Registry Office