Biography of Private William Tyler, (T/207117)
2nd bn, The Queen's (Royal West Surrey Regiment)
Formerly 265488, Royal Sussex Regiment
Died 5th October 1917
Soldier
Name:William Tyler
Date of birth: 1889
Place of Birth: Osgodby nr Irnham, Lincolnshire, England
Date of Birth Registration: April – June 1889
Place of Birth Registration: Bourne, Lincolnshire, England
Father
Name: Peter Tyler
DOB: 1865
Place of Birth: Wilsford, Lincolnshire, England
Occupation: Farmer
Mother
Name: Mary Jane Sharp
DOB: 1862
Place Of Birth: Swayfield, Lincolnshire, England
Marriage: 1888 Bourne District
Siblings: (Name), (DOB), (POB)
William Tyler, 1889, Osgodby
John Thomas Tyler, 1892, Edenham (Died 1908)
Frank Tyler, 1894, Edenham
Census
1891: William is living with his parents at in Edenham, Lincolnshire.
1901: William is living with his parents in the Main Road, Edenham, Lincolnshire.
1911: William has not been found yet.
Relatives in services
William brother Frank also fought in WW1 in the Royal Fusiliers but returned home.
Marriage
No marriage for William has been found and we can assume that he never had the opportunity to marry.
Newspaper Mentions
Grantham Journal Saturday 20th October 1917
Tyler- Died of wounds received in action on Oct 4th, Corpl. William Tyler, Royal Queen's West Surrey Regiment, aged 27 years, eldest beloved son of Mr. and Mrs. Peter Tyler, Edenham.

Corpl. W. TYLER, of Edenham
The death has occurred of Corporal William Tyler, through wounds received in action abroad. He was the eldest son of Mr and Mrs Peter Tyler of Edenham and was 27 years of age. In September 1914 he joined the Royal Sussex Cyclist Regiment and after a time was made a Corporal. Some months ago he went abroad and was transferred to the Queen's Royal West Surrey Regiment. In a letter received by his parents from a nurse at the base hospital, to which he was conveyed after being wounded we learn that in the action he received serve wound with internal injury on October 4th and died at 8am on the 5th. The nurse says "He was too ill to talk much, but I told him I should write to you and he sent his love. He was laid to rest in the cemetery here with his comrades. You will be glad to know he did not suffer much pain as he was unconscious for some time before the end, which was very peaceful." The sympathy of all goes out to the bereaved parents and the brother of the deceased in their great sorrow. Deceased's brother Second-Lieut. F Tyler is expecting to go to the front next week.
War Office Weekly Casualty List, November 6th, 1917
QUEEN'S (ROYAL WEST SURREY REGIMENT)
Tyler 207117 L,-Cpl. W. (Bourne)
Granham Journal saturday 10th November 1917
Other Regiments
Died of wounds – West Surreys, Tyler 207117 Lce.-Corpl. W. (Bourne)
Skegness News Wednesday 30th October 1918
IN MEMORIAM.
TYLER. – In loving memory of Cpl. William Tyler, who died from wounds received in action, in France, October 5th, 1917.  From his loving Father, Mother, and Brother.
"Fairlawn"
St. Andrew's Drive, Skegness.
Soldier's Died In The Great War
These records show that Private William Tyler, T/207117, 2nd Bn Queen's (Royal West Surrey) Regiment was killed in action on 5th October 1917 in the Western European Theatre in France and Flanders.
Pension Records
Effects Left To
Medals
The British Medal
The Victory Medal
Memorials
UK:
Edenham, Roll of Honour in St Michael and All Angels Church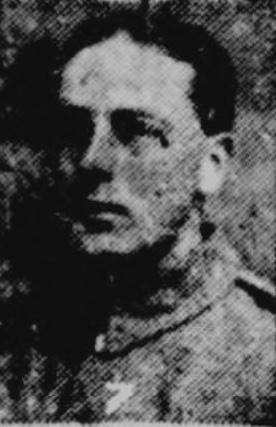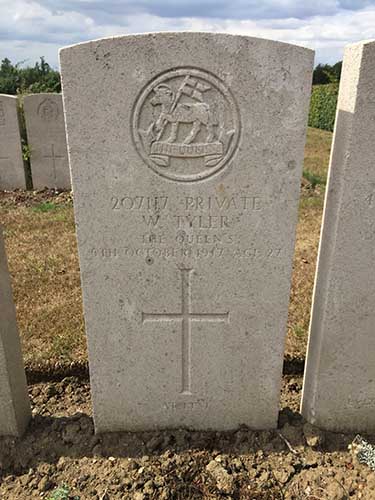 © Picture taken by South Lincolnshire War Memorials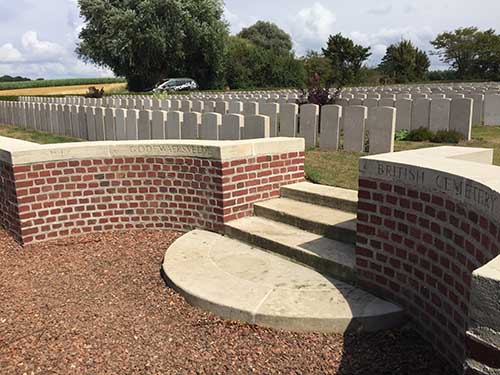 © Picture taken by South Lincolnshire War Memorials
Military Service Timeline
This is ongoing research and will be posted when completed
Sources
WW1 Soldier's Records (www.ancestry.co.uk)
British Newspaper Archive.
Fold 3
Find My Past
Genealogist
Forces War Records
British Army Service Numbers
War Gratuity Calculator
Commonwealth War Graves Commission
National Archives – Battalion War Diaries
General Registry Office