Biography of Private Ernest Clarke (201236)
2nd/4th Battalion Lincolnshire Regiment
Died 23rd March 1919
Soldier
Name: Ernest Clarke
Date of birth: 1891
Place of Birth: Bourne, Lincolnshire, England
Date of Birth Registration: October – December 1891
Place of Birth Registration: Bourne, Lncolnshire, England
Father
Name: Edward Clarke
DOB: 1858
Place of Birth: Bourne, Lincolnshire, England
Occupation: Sewage labourer
Mother
Name: Emma Smith
DOB: 1851
Place Of Birth: Bourne, Lincolnshire, England
Marriage: 13th April 1884 Bourne, Lincolnshire
Siblings: (Name), (DOB), (POB)
James Edward Clarke, 1884, Bourne
Emily Clarke, 1886, Bourne
Ernest Clarke, 1891, Bourne
Florence Clarke, 1899, Bourne
Harry Clarke, 1901, Bourne
Census
1901: Ernest is living with his parents at Willoughby Road, Bourne, Lincolnshire.
1911: Ernest is living with his father at Willoughby Road, Bourne, Lincolnshire. The census gives him an age of 19.
Wife
Name: Lilian Ellen Smithson
Date of birth: 1891
Place of Birth: North Walsham, Norfolk, Englnd
Marriage
Date of Marriage: 3rd May 1914
Place of Marriage: Bourne Abbey Church, Bourne, Lincolnshire
Children
William Clarke 1914 Bourne
Wife's parents
Father: John Henry Smithson
Mother: Hannah Nudds
Soldier's Died In The Great War
Pension Records
Effects Left To
Medals
The British Medal
The Victory Medal
Memorials
UK:
Bourne, Roll of Honour on

Bourne War Memorial in the Memorial Gardens
Commonwealth War Graves Commission:
None found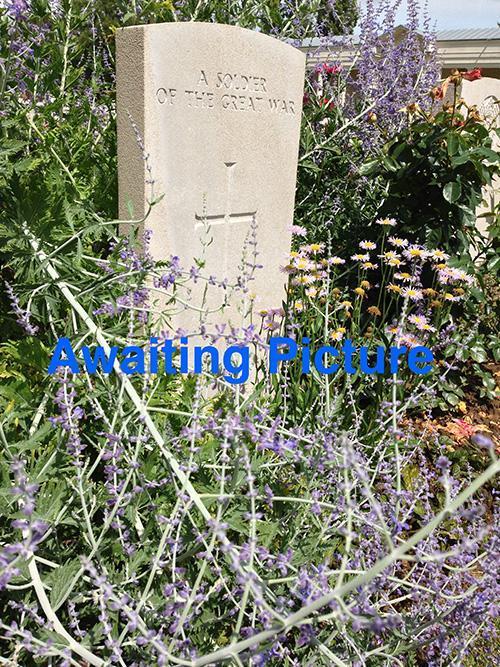 © Picture taken by South Lincolnshire War Memorials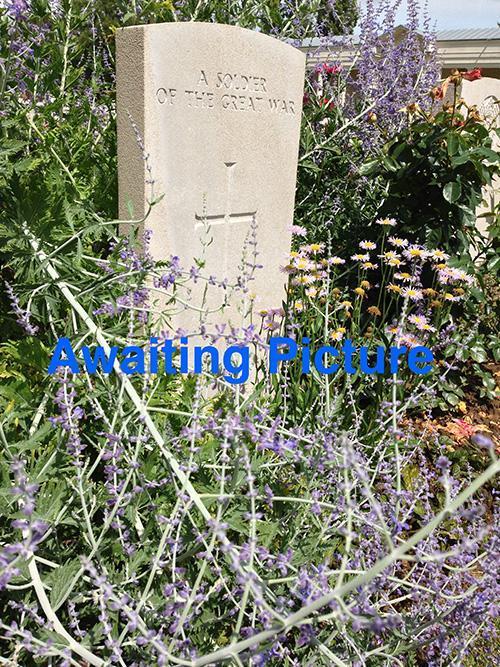 © Picture taken by South Lincolnshire War Memorials
Military Service Timeline
Today we remember Bourne man, Ernest Clarke who died on this day, 23rd March 1919 after serving with the 3/4th, and 2/4th Lincolnshire Regiment after receiving his silver war badge on 11th October 1918.
Ernest was the son of Edward Clarke, a Sewage labourer from Bourne, and his wife Emma Smith also of Bourne.
The couple were married on 13th April 1884 in Bourne. and went on to have five children all born in Bourne:-
James Edward Clarke, 1884, Bourne
Emily Clarke, 1886, Bourne
Ernest Clarke, 1891, Bourne
Florence Clarke, 1899, Bourne
Harry Clarke, 1901, Bourne
In 1901 Ernest can be found living with his parents in Willoughby Road Bourne. In 1911 the family are still in Willoughby Road with Edward working as a Sewage Worker, wife Emma is not on the census return but in the household on that night are Sons Ernest and Harry, Daughter Florrie, Edward's mother Ann Clarke (widow), his sister Polly (Widow), niece Sarah and nephew Stanley all in a 5 room house in Willoughby Road.
On the 3rd May 1914 Ernest would marry Lillian Ellen Smithson in Bourne Abbey Church.
Lillian was born in North Walsham Norfolk in 1891 to John Henry Smithson and his wife Hannah Nudds.
Later that year on 19th July their son William Clarke would be born.
Ernest originally enlisted into the Lincolnshire Regiment on 17th May 1915 and assigned the service number 3861 with the 4th Lincolnshire regiment. His enlistment gives his home address as Eastgate Bourne.
Ernest trained with the 3rd/4th Battalion between May 1915 and March 1916. After training Ernest embarked for France being mobilised on the 17th May with the 1st/4th Battalion.
He would join his Battalion in the field on the 31st May 1916. t the time the 1/4th were in Trenches near Kemel being relieved on the 2nd June and moving to billets at Locre (Between Ypres and the French border). The trenches around Kemel had been renowned for flooding in the winter and probably were not much better in late spring.
On the 2nd June Ernest found himself admitted to the 42 Casualty Clearing station for Trench Feet., he returned to his battalion on the 5th July 1916. By then the Battalion were in their last tour of trenches near sanctuary wood. Their next tour would see them moved into trenches at Hill 60.
The next mention of Ernest is in September 1916 where he was charged for disobedience for being in a trench without his rifle and equipment, it is possible he was stripped of a Lance Stripe because of this although the records are unclear.
During the service renumbering of the territorial units in 1916 he was given the service number of 201236.
The Battalion would stay in the Belgian sector around Ypres until October 1916, when they would come out of the line for training and on the 6th October it was noted that they were shown models of the Hohenzollern Redoubt.
Training continued with bombing training but now undoubtedly they knew that they were being trained for a planned attack on the formidable redoubt at Auchy-Les-Mines near Loos.
On the 13th October 1916 the `Battalion Diary carried the following entry and what was to become Ernest's first major offensive.
Our artillery bombarded Hohenzollern Redoubt
and trenches in rear from 12.00 noon to 2pm. At 2pm the battalion left the trenches in support of the 5th lincs abd 4th Leicesters, crossed over the front line trenches and went forward to the redoubt in. four lines, half A and half B companies in 1st Line; remainder of A & B 2nd line, half C & D 3rd line, remainder in 4th line. HQ party including bombers and Machine Gun section followed the 4th line. Redoubt taken but at heavy cost. Incessant bombing, machine gun and rifle fire all evening, also shelling. Gas and smoke was used to cover advance, but apparently with little damage to enemy. major Cooper wounded 12.50pm by shrapnel (both arms broken). Total casualties 10 officers, killed: 2/Lts Anderson, Clixby, Brunwin – haks – wounded Captain Hart, Captain Johnson Lt Winkley, Missing: Captain Gray, Lt Fripp 2/Lt Wood. and 385 other ranks killed, wounded and missing.
14th October – Battalion withdrawn from redoubt and relieved by Notts and Derbys. battalion reformed in original 2nd line trench, 215 other ranks with the C.O. adjutant & 2/Lt Challonor, 2nd Lt Gooch arrived later. Shelled in trenches all afternoon. battalion relieved in 2nd line by 5th Notts and Derbys at 9.30pm and went to Lancashire Trenches for night. This is behind the railway line near Vermelles. Captain W.J. Johnson reported "died of wounds"
On the 15th the Battalion returned to Hesdignuel by Motor Lorry.
We fast forward to the 10th June 1917 when Ernest was listed as wounded in action whilst serving with the 1/4th Lincs.
From the 6th June the Battalion were near Fonquevillers (Somme). On that day the dairy tells us:-
10.6.16 – Captain L Hart proceeded to 3rd Army School at ? le chateau, Captain scorer took over duties as second in command, 2/Lt R Elliott proceeded to Lewis Gun Course. Wiring continued in front of Bush Trench: Casualties, 2 men wounded, new work continued on communication and support trenches.
Ernest Clarke passed through the 18th Casualty Clearing station and was admitted into the 14 General hospital at Wimereaux. By the 13th June he was sent to a convalescent hospital and then back to Calais where he was to be sent back into action into the field on the 17th July 1917. The Battalion were now near Brules, only 3km north of where he left them.
Ernest did appear on the wounded list in the Grantham Journal of the 14th July 1917 for Lincolnshire Regiment Casualties. These lists tended to be slightly behind the times.
Between the 27th July 1917 and the 6th August Ernest was granted leave.
Ernest continued to serve with his Battalion up to March 1918 when he was posted to the 2nd/4th Battalion Lincolnshire Regiment. The note in the record is difficult to read but may be because of Ernest being classed being surplus transport personnel. He would be attached to the AHTD (Advanced Horse Transport Depot) in Abbeville on the 13th April 1918.
On the 1st August 1918, Ernest was admitted to a General Hospital in France, being transferred to England by the "Princess Elizabeth" on the 10th August. Officially be posted to the 4th battalion Depot on the 11th August 1918 for records purposes.
He had been admitted to hospital at home on the 11th August 1918. Whilst in the Edinburgh War Hospital Ernest was discharged from the Lincolnshire Regiment on the 23rd September 1918 on the grounds of being physically unfit.
His records show that he had accrued overseas service between 18th March 1916 and 10th August 1918.
On the 11th October 1918 Ernest would receive his War Badge and Certificate showing that he had served and was disabled from service. At this time his address was listed as Austerby Crossing Bourne. He would also receive a pension of 27/6 which he claimed for 29 weeks.
Ernest died on the 23rd March 1919, most likely in Bourne after being discharged from the Lincolnshire Regiment.
More information about Ernest Clarke can be found on our website.
https://www.southlincolnshirewarmemorials.org.uk/our-villages/bourne/ernest-clarke/
His widow Lillian would later re-marry George Broughton and son William was to have a half sister, Margaret Broughton, who was born on 21st July 1921.
The family can be found living in Bingham Nottinghamshire in 1939 where William was working as a bread salesman.
The whereabouts of Ernest's grave is currently unknown and is subject to further research..
Ernest Clarke is commemorated on the War Memorial in Bourne Lincolnshire.
Sources
WW1 Soldier's Records (www.ancestry.co.uk)
Commonwealth War Graves Commission