Biography of Private Alfred Dimbleby (S4/173635)
10th Field Bakery, Royal Army Service Corps
Died 16th January 1919
Soldier
Name: Alfred Dimbleby
Date of birth: 1882
Place of Birth: Butterwick, Lincolnshire, England
Date of Birth Registration: July – September 1882
Place of Birth Registration: Boston, Lincolnshire, England
Father
Name: Benjamin Dimbleby
DOB: 1849
Place of Birth: Glentham, Lincolnshire, England
Occupation: Bricklayer
Mother
Name: Eliza Dunn Clayton
DOB: 1844
Place Of Birth: Leake, Lincolnshire, England
Marriage: 1872 Boston District
Siblings: (Name), (DOB), (POB)
Ambrose Dimbleby, 1872, Butterwick
Enos Dimbleby, 1875, Butterwick
Herbert Dimbleby, 1877, Butterwick
Maude Dimbleby, 1879, Butterwick
David Dimbleby, 1881, Butterwick
Alfred Dimbleby, 1882, Butterwick
Census
1891: Alfred is living with his parents at Benington Road, Butterwick, Lincolnshire.
1901: Alfred is living with the Peasgood family at High Street, Thurlby, Lincolnshire. The census gives him an age of 18 and he is listed as a journeyman Baker.
1911: Alfred is living with the Morris Family in Baston, Lincolnshire. The census gives him an age of 28 and he is listed as a baker's assistant.
Marriage
No marriage for Alfred has been found and because of his age we can assume that he never had the opportunity to marry.
Soldier's Died In The Great War
Pension Records
Effects Left To
Medals
The British Medal
The Victory Medal
Memorials
UK:
Baston, Roll of Honour in

St John the Baptist

 Church
Commonwealth War Graves Commission:
In memory of Private Alfred Dimbleby, S4/173635, 10th Field Bakery, Royal Army Service Corps who died on 16 January 1919
Remembered with honour, Baghdad (North Gate) War Cemetery
Grave XX. F. 6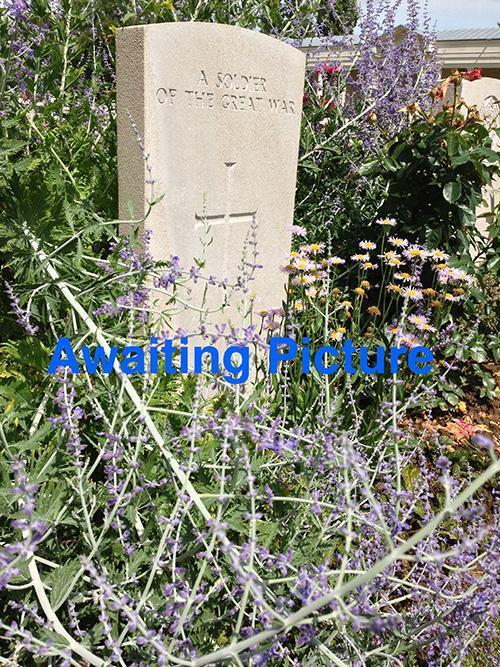 © Picture taken by South Lincolnshire War Memorials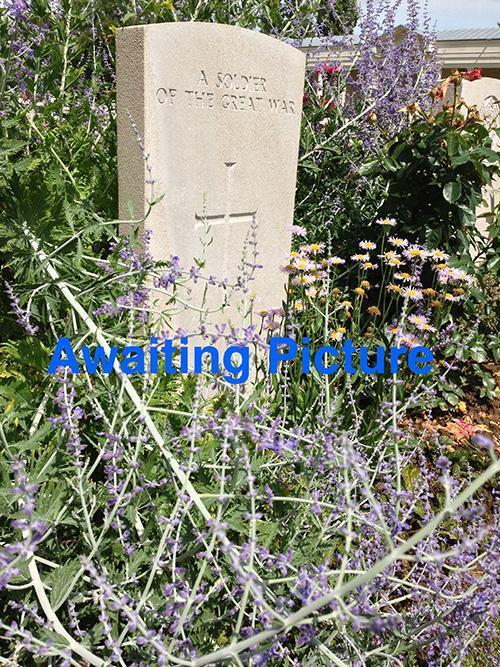 © Picture taken by South Lincolnshire War Memorials
Military Service Timeline
Alfred was born on 28th July 1882 in Butterwick, Lincolnshire, to Benjamin Dimbleby, a Bricklayer born in Glentham and his wife Eliza Dunn Clayton, born in Old Leake, Lincolnshire. The couple were married in 1872 in the Boston District. The couple settled in Butterwick where Alfred and his five siblings were all born.
• Enos Dimbleby, 1875, Butterwick
• Herbert Dimbleby, 1877, Butterwick
• Maude Dimbleby, 1879, Butterwick
• David Dimbleby, 1881, Butterwick
• Alfred Dimbleby, 1882, Butterwick
In 1891 Alfred, now 8 years old, was living with his parents in Beningtion Road, Butterwick his father working as a bricklayer and eldest brother a Bricklayer's apprentice.
Ten years later in 1901, now aged 18, Alfred is living in Thurlby in the household of Aquila Peasgood and his family. Mr Aquila Peasgood is a Baker and Grocer in the High Street and Alfred now lists his occupation as a Journeyman Baker and is a servant in the household thus looking very like he worked for Aquila Peasgood in his business.
The last Census for Alfred in 1911 now has him living in Baston at the age of 28 and working as a Baker's assistant. He is living with the Morris Family, Betsy being the head of the house aged 80, a widow, her son Herbert was a wheelwright and carpenter. Another son James, a widower aged 42, was a baker and employed and we assume that Alfred worked with James.
The Military Service Act 1916 dictated that any unmarried men up to the age of 41 would be conscripted and Alfred was called up to carry out his duty, enlisting in Bourne on the 1st March 1916. On enlistment Alfred was to posted to the Army Reserve. Alfred's attestation listed his Father as Benjamin Dimbleby of Uppingham.
Alfred finally received his mobilisation papers on the 17th April 1916 and proceeded to Lincoln where on the 18th April his initial medical examination was carried out. This noted that he was aged 33 years and 216 days, was 5ft 3 and 1/4 inches tall and weighted 109 pounds. It was also noted that he was a qualified baker which would have swayed the decision as to where he would be most useful for his Army service and so on the 19th April 1916, Alfred was posted to the Army Service Corps. A note in his service record shows "K" as the Battalion or Depot.
On the 26th April 1916 the posting to the Army Service was Corps approved and he would have started his basic training.
Five months of training later on the 9th September 1916, Alfred's Home Service ended and he embarked on a ship at Devonport and posted official records show his posting to the Indian Expeditionary Force on the 10th September 1916.
After a voyage of one month Alfred Disembarked in Basrah and arrived at ASC Base Deport in Makina (Basrah) on the 11th October 1916. Eventually he was assigned a unit and posted on 30th October 1916 Alfred to the 10th Field Bakery at Amara.
Each division of the British Army was allocated a Field Bakery that was part of the supply department of the Army Service Corps. These field units were usually more static and worked well behind the lines, usually at a base camp. Information regarding one such bakery unit in France would suggest that each Field Bakery consisted (originally in 1914) of one officer and 92 men and could produce enough bread for 20,000 men.
Alfred was present with his unit, as can be seen in some entries in his service records, these are listed under "in the field" during the next two years, other than one entry that has an unreadable location. He would have been in the field when Baghdad was captured on 11th March 1917 and when Turkey signed the Armistice on the 1st October 1918.
The next time he is mentioned specifically in records is on the 19th October 1918 when he was diagnosed with Dysentery. This diagnosis took place at the 16th Casualty Clearing Station and Alfred was shipped to Hospital at Abu Saida where he was to spend a long time and even see out that war as he would have been still in hospital on Armistice day. Things did not go well for Alfred and Army records office received a report that he was 'Dangerously ill' on the 11th January 1919.
Five days later on the 16th January 1919, Alfred died of Dysentery in Abu Saida, Mesopotamia.
Alfred is buried at North Gate Cemetery in Baghdad which contains the graves of men who fell in Baghdad as well as graves later brought on from Northern Iraq.
The CWGC completed work to repair and place 511 graves on new bases in 2012 however because of the location of the cemetery in a hostile area of Baghdad they have not been able to maintain the cemetery to this date.
Of the 38,842 British Military Deaths in the Mesopotamia Campaign, 26,814 were from sickness and other non-battle causes (including prisoners). The high ratio of non-battle casualties was largely put down to the geography of the operational area. It was unhygienic, extremely hot in summer, extremely cold in winter, composed primarily of either sandy deserts or marshes, and largely underdeveloped. This meaning men had to be transported long distances for medical attention.
On the 29th November 1920, Benjamin Dimbleby received the Memorial Scroll and a letter from the King, posted from the ASC administration depot at Woolwich Dockyard. His note on the receipt adds that he has received the letter and scroll with thanks.
Sources
WW1 Soldier's Records (www.ancestry.co.uk)
British Newspaper Archive.
Fold 3
Find My Past
Genealogist
Forces War Records
British Army Service Numbers
War Gratuity Calculator
Commonwealth War Graves Commission
National Archives – Battalion War Diaries
General Registry Office